With the TP-Link TL-WR840N router in your home, you can enjoy high-speed downloading, non-stop gaming, and HD streaming. This home networking essential features 300 Mbps speed, Easy Parental Control, and an Easy Wireless Security Encryption, for high-speed web browsing.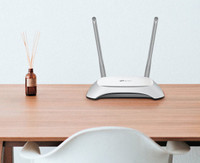 300 Mbps Wireless Speed for Fast Downloading
Compatible with IEEE 802.11b/g/n, this router is based on 802.11n technology. It offers 300 Mbps speed, and it meets most networking needs of many homes. You can enjoy online gaming, HD streaming, and fast downloading of large files.

Multiple Modes
This TP-Link router has Router Mode, Access Mode, Range Extender Mode, and Wisp Mode. In the Router Mode, you can instantly create a private wireless network by connecting to the ethernet. Then, you can share internet access with all your Wi-Fi devices. In the Access Point Mode, you can transform your pre-existing wired network into a wireless one. The Range Extender Mode boosts the existing wireless coverage in your home. The Wisp Mode is supported by 6.20 or higher version of this router that lets you connect it to an ISP network wirelessly in those areas that do not have wired service.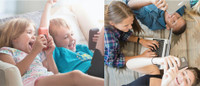 Easy Parental Control and Guest Network
Parental Control lets you restrict the Internet access of your child or staff. Using the URL blocking, you can create a black or white list for limiting the web access. Also, to provide secure access to your guests, this router has a Guest Network function to share your Wi-Fi network.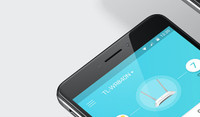 Easy Setup and Use
The intuitive web interface and the Tether App let you set-up this router quickly and easily.