Quickly download trending dance songs on your smartphone to play the right groove at your house party.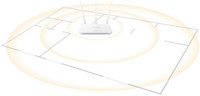 Vast Wi-Fi Coverage
This router ensures your your smart device gets a strong Wi-Fi signal even when you're in your basement. Three 5dBi external antennas expand Wi-Fi coverage and provide a reliable connection.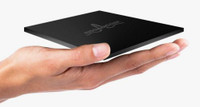 Superior Chip, Superior Performance
This router's Broadcom Chip makes for a quick and stable Wi-Fi connection.

Bandwidth-control
IP-based bandwidth control allows you to control the surfing privileges that are allotted to each PC in your network.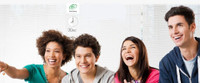 Set-up in 30 Seconds
A simple and intuitive set-up interface lets you connect to the Internet in a matter of 30 seconds.
Transmission Rate
This router maintains a transfer rate of up to 300 Mbps, so you can seamlessly stream all your favourite music videos on your smartphone.
Support
The WEP, WPA and WPA 2 security protocols safeguard your network and data.